Our Lead Team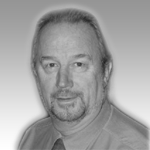 Dale is our Chairman and has considerable experience of applied research for public and private sector clients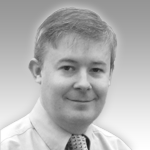 Jonathan specialises in analytical projects and the development of innovative data visualisation and modelling techniques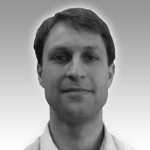 Kester has overall responsibility for the research team. His leads the majority of our complex, and often controversial, consultations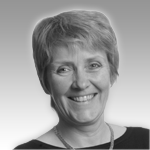 Jackie oversees our major contracts and framework agreements, and leads on our tender submissions and other business development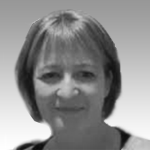 Belinda has both social and commercial research experience specialising particularly in extracting insight from data analysis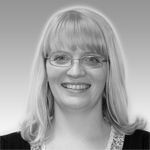 Kelly has considerable expertise facilitating deliberative research and undertaking in-depth discussions with a broad range of stakeholders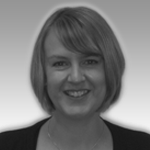 Anna is a highly qualified researcher who manages a diverse portfolio of quantitative work, seeking to add value from the results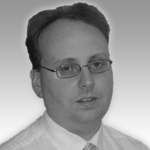 Nigel is an experience research with a wealth of applied statistics expertise. He specialises in the analysis of local housing markets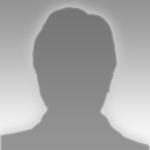 Steve is responsible for our portfolio of specialised Gypsy and Traveller Accommodation Needs Assessments across England and Wales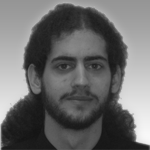 Richard manages data across ORS ensuring both quality and security of our information. He is also our Data Protection Officer
Dale Hall - Chairman
BA Politics and Philosophy; MSc (Econ) Political Thought
Dale founded ORS as a university-based social research practice in 1988 providing an interface between academia and the public, voluntary and private sectors. In 1998, he became MD and led ORS to become an SME with a UK-wide reputation for innovative social research – particularly in emergency services (fire and rescue services and police), equality and diversity, health, housing and local government studies.
Dale is Executive Chairman and continues to be involved in a wide range of research projects, evaluations and consultations. Over his career, he also served on the Medical Research Ethics Committee, the Boards of a Housing Association and the Wales Quality Centre and is still Research Associate at the Welsh Institute of Health and Social Care.
Jonathan Lee - Managing Director
BSc Computer Science
As Managing Director, Jonathan takes overall responsibility for the organisation. He is also directly involved in some of our most complex research, including our current housing assessments portfolio and controversial consultations.
Jonathan has over twenty years' experience, and his involvement includes a research and development perspective. As a computer science graduate, he has applied data processing techniques to our analysis procedures enabling sophisticated integration of datasets to inform clients about important real-life issues.
He has authored numerous housing needs, requirements and market assessment reports, including the Greater London Region Strategic Housing Market Assessment. He successfully presents evidence from our research at public inquiries both for Local Authorities and on behalf of objectors, effectively critiquing alternative evidence in this field.
Kester Holmes - Head of Research Projects
BSc Applied Mathematics
Kester joined ORS in the spring of 2009, having previously been Project and Product Manager at a technology start-up company. He has long-standing experience of client management and customer support, as well as marketing and product development. Additionally, his ability to develop strong relationships with customers reinforced confidence in proposed solutions.
He has bought his enthusiastic approach to ORS and now leads our qualitative and quantitative research delivery team. He has managed many of our key contracts on a day-to-day basis and continues to encourage the use of technology where appropriate, increasingly adopting online surveys and discussion forums to promote cost effective consultation.
As a member of the ORS Senior Management Team, Kester has embedded a structured approach to project and resource planning and his experience in systems and IT has enhanced and automated day-to-day project delivery. He now takes overall responsibility for many of our mixed methodology consultation projects; which are often high profile and require thoughtful delivery to minimise client reputation risk.
Excellent communication skills have been vital to his management roles, as have his ability to work effectively within a team.
Dr Jackie Boarer - Head of Business Development
BSc Marine Biology; PhD Marine Science
Since joining ORS in 2006, Jackie has both managed a team of researchers as well as contributed to the ORS Senior Management team.
Since 2008, her role has become more focused on tendering for new business across a wide range of sectors including local and national government, emergency services, housing associations, voluntary and private organisations. She is also contract manager on all of the major public sector contracts, and takes responsibility for all the framework contracts to which ORS has been appointed.
Before joining ORS, Jackie worked in the water industry for 21 years and has significant experience as a senior manager, both within a large corporate framework and through leadership of a small business. Over the years, Jackie has been involved in developing effective teams, recognising the benefits of effective internal coaching cultures and improving business performance by establishing collaborative working practices both with partners and regulators.
Kelly Lock - Head of Qualitative Research
BA History; MA History
Since joining ORS in 2003, Kelly has led and co-ordinated a wide range of qualitative research projects for public and voluntary sector clients across the UK. She specialises in research, consultation and facilitation for local Government, Health sector and Fire and Rescue Services with particularly interested in young people and other hard-to-reach groups.
Kelly is currently responsible for the co-ordination and delivery of all qualitative projects across ORS and is an experienced project manager. As part of her role she delivers many of ORS' sensitive and high-profile projects such as employee, stakeholder and community consultations.
She oversees research design, convening, facilitating and reporting feedback from research forums and interactive workshops as well as more traditional focus group discussions. She is also particularly experienced in undertaking detailed and sensitive interviews with (amongst others) stakeholders, minority groups such as victims of crime and senior staff.
Belinda Herbert – Head of Insight
BSc Politics, CMRS
Belinda joined ORS in 2017 and has over 25 years' experience working in the research industry. She is also a certified member of the Market Research Society. She has spent much of the last 10 years working as a Research Manager within blue chip organisations including BBC Wales, RAC and Hoover Candy and, as a result, is skilled in developing practical solutions that meet client objectives.
She joined as Business Development Manager, often being the first point of contact for potential research projects especially for new clients. Belinda has a strong research background as well as wider communications experience including delivering research findings to a broad range of stakeholders in an accessible and engaging format. Her focus on data visualisation has enhanced project outputs across the research team and she also provides strategic input to projects such as the new ORS dashboard and review of our Call Centre processes.
More recently, Belinda has been appointed as Head of Insight, using her broad skills and interest in data to support the expansion of ORS market leading Housing Department as well as winning business within new sectors where data insight will add value.
Dr Anna Shakeshaft - Head of Surveys
BA Linguistics and Hispanic Studies; MA Historical Language Studies; PhD Contact Linguistics and Language Death (Case Studies with Spanish and English)
Anna has over 14 years of research and project management experience, having, prior to joining ORS, managed several large independent research projects throughout both her PhD and her research-track MA where she gained experience in both qualitative and quantitative analytical techniques. While completing her doctoral thesis, she also worked as a lecturer on both post-graduate and under-graduate courses, and she has presented academic papers at a number of international conferences and is a published author.
Anna currently heads-up our quantitative research team, which includes responsibility for our project portfolio for Police clients - including being Project Director for our largest contract with MOPAC (the Mayor's Office for Policing and Crime) - as well as other sectors such as Fire and Rescue Services, Housing Associations, regulators and other social and voluntary sector clients. She uses her experience to not only lead on project design and delivery, but also seeks to provide additional value from the data collected for her broad range of clients.
Nigel Moore - Head of Housing Assessments
MA Economics; MSc Economics
Nigel is a key member of our quantitative research team and has a wealth of applied statistics expertise. He specialises in the analysis of local housing markets and economic modelling; as well as wider complex analysis.
He is particularly interested in the housing needs of population sub-groups such as members of the BME community, older people, key workers, Gypsies and Travellers and those with supported housing needs.
Before joining ORS, Nigel worked in the Economics and Law departments of Swansea University and previously at the Economics department of University of Warwick. He specialised in applied micro-econometrics, labour market economics and intellectual property, lecturing on a range of topics including macroeconomics, econometrics, labour market economics, higher education funding, transport economics, water regulation, health economics and industrial competition.
Steve Jarman – Head of Traveller Assessments
BSc City & Regional Planning, Diploma in Town Planning
Steve joined ORS from Cardiff Council in 2013 with 20 years' experience working in Local Government at senior and managerial levels. As manager of the Council's own in-house research consultancy, he gained extensive experience of project managing large-scale strategic and sensitive research and consultation exercises, evidence-based policy development, and data analysis and interpretation.
At ORS Steve has led projects on housing, licensing, health and well-being, highways and transportation, and public engagement. Steve is now the ORS project lead for the delivery of Gypsy and Traveller Accommodation Assessments (GTAAs) and has completed GTAAs for over 120 local planning authorities across the UK, making ORS the largest provider of such studies in the country.
As a qualified Planner, Steve has a sound knowledge of the policy and legislative frameworks that relate to local government and the wider public sector, as well as in-depth knowledge of policy, legislation and case law relating the Travelling Community. Steve also regularly prepares and presents evidence to defend ORS GTAA studies at Local Plan Examinations and Planning Appeals across England and Wales.
Richard Harris - Head of Analysis
BEng Materials Science and Engineering, Data Practitioners PC.dp. GDPR
Richard's leads a team of analysts whose role includes advising on sample design; sample preparation and selection; advising on questionnaire design; preparing comparative secondary data and quota matrices; CATI and CAWI script validation and complex routing; and preparation, validation, integrity checking, statistical weighting and cross-tabulation of primary datasets.
He has worked on a wide range of projects including resident and user satisfaction surveys and complex datasets for consultations for Health Boards, Fire Brigades and Local Councils.
Richard is also ORS' Data Protection Officer and uses this training to promote "Privacy by Design" for project managements systems and procedures throughout the company as well as actively promoting Data Protection awareness.