Lead Research Team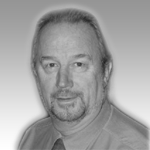 Dale is our Chairman and has considerable experience of applied research for clients in both the public and private sectors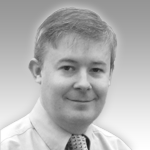 Jonathan specialises in analytical projects and the development of innovative data visualisation and modelling techniques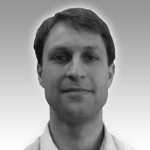 Kester is an experienced project manager who takes day-to-day responsibilty for the research team and some of our key projects
David is an experienced housing professional who specialises in a wide range of public sector policy and strategy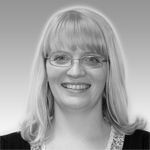 Kelly is a qualitative researcher who has considerable experience of facilitation, working mainly with Local Councils and the Fire Service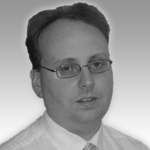 Nigel is an economist who has a wealth of applied statistics expertise, specialising in the analysis of local housing markets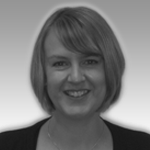 Anna is a highly qualified researcher who manages a diverse portfolio of work for our clients from the Emergency Services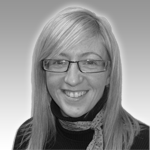 Claire is a highly qualified researcher specialising in research with children and young people alongside hard-to-reach groups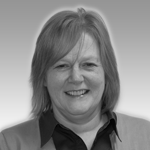 Vicki is a qualified social researcher and project manager with extensive experience over thirty years encompassing a wide range of projects and disciplines
Dale Hall - Chairman
BA Politics and Philosophy; MSc (Econ) Political Thought
Member of the Market Research Society; Social Research Association; Chartered Institute of Housing; LARIA; Consultation Institute; Political Studies Association Health Research Group
Dale founded ORS as a university-based social research practice in 1988 – as an interface between academia and the public, voluntary and private sectors.
He became MD of ORS as a university spin-out company in 1998, and has since led and grown ORS to become an SME with a UK-wide reputation for innovative social research – particularly in emergency services (fire and rescue services and police), equality and diversity, health, housing and local government studies.
Dale is now the company Chairman, and he continues to be involved in a wide range of research projects, evaluations and consultations.
Previous to establishing ORS, Dale had 26 years' experience lecturing in Philosophy of Social Explanation and wide-ranging applied social research studies undertaken through ORS and Swansea University. He also served on the Medical Research Ethics Committee and the Board of a Housing Association.
Jonathan Lee - Managing Director
BSc Computer Science
Member of the Consultation Institute; LARIA
As Managing Director, Jonathan takes overall responsibility for the organisation. He is also directly involved in some of our most complex research, including our current housing assessments portfolio.
Jonathan has over twenty years' experience, and his involvement in many projects has included a research and development perspective. As a computer science graduate, he has applied data processing techniques to our analysis procedures that have enabled sophisticated integration of datasets in order for them to inform us about important real life issues.
He has authored numerous housing needs, requirements and market assessment reports, including the Greater London Region Strategic Housing Market Assessment (on behalf of the Greater London Authority). He has also successfully presented evidence from our research at public inquiry, both in support of Local Authority policies and in contesting policies on behalf of objectors, effectively critiquing alternative evidence in this field.
Kester Holmes - Head of Research Projects
BSc Applied Mathematics
Kester joined ORS in the spring of 2009, having previously been Project and Product Manager at a technology start-up company. There, he was responsible for the overall technology development roadmap with an annual budget of £0.5m. An Applied Mathematics degree developed Kester's logic and problem solving skills, whilst careers in engineering and IT have promoted strong attention to detail.
Kester has long-standing experience of client management and customer support, as well as marketing and product development. He has worked closely with divisions of global companies to ensure projects were developed and delivered on time. During the exciting periods of new product development, Kester's considered judgements and ability to correctly prioritise tasks drove the products to market successfully. Additionally his ability to develop strong relationships with customers reinforced confidence in the solutions.
Kester brings his enthusiastic approach to ORS, and he has gained a good grounding in social research methods. He now manages a number of our key contracts on a day-to-day basis - including the Hertfordshire Public Engagement Partnership, the 1000 Lives survey of all NHS Wales staff, and other key clients including Birmingham and Leeds City Councils. He continues to encourage the use of technology where appropriate, increasingly adopting online surveys and discussion forums to promote cost effective consultation.
As a member of the ORS Business Management Team, Kester has embedded a structured approach to project and resource planning and his experience in systems and IT have also been applied to enhance and automate day-to-day project delivery. He is also involved in the development of our online client systems to streamline project management and improve the information available to clients throughout the project lifetime.
Excellent communication skills have been vital to his management roles, as has his ability to work effectively within a team.
David Harrison - Head of Housing Research
BA Performing Arts
Member of the Chartered Institute of Housing
David is an experienced housing professional with over 25 years in the sector. He specialises in public sector policy and strategy. David has held senior positions in several housing associations and the Housing Corporation. He has been a member of a Regional Housing Board and a Board Member for a housing association.
David has led many successful projects for Government Offices, Regional Assemblies, and local authorities. David is currently working on neighbourhood sustainability modelling for a large RSL consortium and is supporting local authorities prepare for the new KLOE on Strategic Approach to Housing.
He has been a member of the Chartered Institute of Housing since 1987, and is based in Nottinghamshire.
Kelly Lock - Head of Qualitative Research
BA History; MA History
Since joining ORS in 2003, Kelly has led and co-ordinated a wide range of qualitative research projects for public and voluntary sector clients across the UK. She specialises in research, consultation and facilitation for local Government and Fire and Rescue Services and is particularly interested in young people and other hard-to-reach groups.
Kelly is currently responsible for the co-ordination and delivery of all qualitative projects across ORS and is an experienced project manager. As part of her role she delivers many of ORS' sensitive and high profile projects, such as employee, stakeholder and community consultation for Fire & Rescue Services Integrated Risk Management Plans. She has also undertaken considerable stakeholder consultation for the Welsh Assembly Government and numerous UK Local Authorities on a wide range of subjects.
Kelly is involved in designing research, convening, facilitating and reporting feedback from research forums and interactive workshops as well as more traditional focus group discussions. She is also particularly experienced in undertaking detailed and sensitive interviews with (amongst others) stakeholders, minority groups and senior staff both in person and over the phone.
Nigel Moore - Senior Researcher
MA Economics; MSc Economics
Nigel is a key member of our quantitative research team and has a wealth of applied statistics expertise. He specialises in the analysis of local housing markets and economic modelling.
Nigel is particularly interested in the housing needs of sub-groups in the population such as members of the black and minority ethnic community, older people, key workers, Gypsies and Travellers and those with housing support needs.
Before joining ORS, Nigel worked in the Economics and Law departments of Swansea University as a researcher and lecturer and previously at the Economics department of University of Warwick. He specialised in applied micro-econometrics, labour market economics and intellectual property, lecturing on a range of topics including macroeconomics, econometrics, labour market economics, higher education funding, transport economics, water regulation, the economics of voting behaviour, health economics and industrial competition.
Dr Anna Shakeshaft - Senior Researcher
BA Linguistics and Hispanic Studies; MA Historical Language Studies; PhD Contact Linguistics and Language Death (Case Studies with Spanish and English)
Anna is the lead researcher for the Emergency Services Research Team, responsible for our project portfolio for both Police and Fire Service clients. Whilst Anna has working experience of both qualitative and quantitative analytical techniques, she currently specialises in quantitative research studies. In particular, Anna project manages the Home Office mandated User Satisfaction Surveys (APACS) and the Community Safety Surveys that ORS carries out on behalf of a number of UK Police Forces.
Anna has over 6 years of research and project management experience, having joined ORS during the final stages of her PhD. Prior to joining ORS, she has managed a number of large independent research projects throughout both her PhD and her research-track MA. Such projects have involved the collection and use of both primary and secondary research resources and the implementation of a range of social research methods (interviews, questionnaires, focus groups, participant observation etc.).
While completing her doctoral thesis at The University of Sheffield, Anna also worked as a lecturer and seminar leader on both post-graduate and under-graduate courses run in the Department of English Language and Linguistics. She has attended and presented academic papers at a number of international conferences and is a published author.
Dr Claire Thomas - Senior Researcher
BA Politics; MA International Relations and Foreign Studies; PhD Political Science
Claire joined ORS from CRG Research, where she had a particular interest in children and young people and specialised in research, consultation and evaluation studies for local government.
At ORS, Claire has continued her previous specialism in children, young people and education alongside other work with hard to reach groups. In this context, she is closely involved with a wide range of involvement and engagement initiatives with the Birmingham City Council People's Panel.
She has gained extensive experience as a researcher during her PhD which examined the provision of and delivery of services for asylum seekers dispersed under the Immigration and Asylum Act 1999 in Swansea and Cardiff. Her previous work experience involved diverse consultations, evaluations and reviews.
She has extensive experience of projects for the Welsh Assembly, including DCELLS, the City and County of Swansea, Basic Skills Cymru, Book Trust in Wales, Improve (the sector skills Council for the food and drink agency in Wales), the Home Office and Department for Children, Schools and Families (DCSF).
Vicki James - Senior Researcher
BA Geography; MSc (Econ) Methods and Applications of Social Research
Vicki has gained extensive experience spanning some thirty plus years as a researcher in posts within local government, regional planning, higher education and the private sector.
After moving to Wales in 1993, Vicki joined an international tourism and leisure consultancy where she was senior researcher and consultant covering a wide spectrum of projects, including feasibility studies, leisure and tourism strategies and market analysis and community consultations.
From 2006 to 2010, Vicki worked with ORS as a Senior Researcher and led and co-ordinated projects for a wide range of public and voluntary sector clients throughout the UK. She specialised in research, consultation and facilitation for local government, the police service, the health service and Ombudsman organisations in Wales and England.
From 2010 to 2013 Vicki worked for Royal Voluntary Service (formerly WRVS) as Research Manager and successfully led the £500k three year BLF project, 'Involving Older People in Improving their Well-being'.
Vicki returned to ORS as a Senior Researcher in 2012. She has a particular interest in social inclusion, hard-to-reach groups and deliberative qualitative research and is leading on a two year study for Welsh Government, providing qualitative evidence from service users, carers and practitioners on the implementation of the Mental Health Measure (Wales) 2010.