Greater London Housing Requirements Study and
Strategic Housing Market Assessment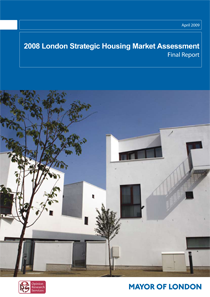 An important all-London assessment commissioned by the Greater London Authority (GLA) to identify the number of dwellings necessary to meet current and future housing requirements across the region. The assessment was undertaken to inform the Mayor's strategic spatial development role and is particularly important at a time of rapid population growth in Greater London.
The assessment was primarily based on the analysis of 8,158 interviews conducted with households across the region between February and September 2002 as part of the London Household Survey. Secondary data from the ODPM, Housing Corporation, Land Registry and a range of information from teams at the GLA also informed the analysis.
The analysis was undertaken using the ORS Housing Market Model, which matches gross housing requirements with supply (vacancies created) to identify the net housing requirements. The identified net housing requirements have been broken down by household size and tenure, and projections have been made to show how the situation is likely to change over the current planning period.
We have recently completed a full Strategic Housing Market Assessment for the whole of London based upon further updating the Housing Requirements Study and other existing data sources.