Stock Condition Surveys

ORS has recently been joined by an established team of respected stock condition specialists – thus increasing the range of housing services that ORS offers to local authorities and RSLs. The team has many years' experience of conducting Housing Stock Condition Surveys, and has also worked with clients to review and refresh housing policies and strategies.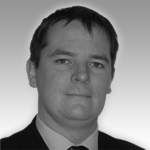 Ed Diment
Ed is a professional statistician and analyst specialising in housing research, in particular stock condition and energy efficiency
Building on Experience
Working together, key members of the team has undertaken surveys for more than half of the LAs in England and Wales, and have gained a deserved reputation for excellence. The methodology they have developed responds to clients' needs for excellent customer service, timely fieldwork, and informative and accurate reporting of results. The team also has extensive experience of working with agencies such as CLG and the English Housing Survey, Housing Information for the East Midlands (HI4EM) and the BRE.
Integrating with the ORS Team, the capacity and expertise to deliver Stock Condition Surveys extends and strengthen ORS' range of quantitative and qualitative research while providing better value for money through a 'one-stop-shop' for high quality Housing Needs and Market Analysis, Stock Condition as well as related research in social cohesion and equalities. While widening its housing expertise, ORS continues to provide wide-ranging research about local communities including environmental issues, health and community safety.
Project Portfolio
Below are examples of previous Stock Condition Surveys previously completed by the new members of our team as part of wider ORS research projects.
Greater Norwich Housing Partnership Private Sector House Condition Survey


ORS was commissioned by Norwich City, Broadland District and South Norfolk District Councils to provide an evidence base for their housing market assessment, to include an analysis of local private sector house condition. Whilst the stock condition survey was undertaken in partnership with pps plc, the colleagues that produced that study have now joined ORS as part of our Private Sector Housing team.
Suffolk Coastal Private Sector House Condition Survey


This project involved producing an integrated assessment of local housing requirements and private sector house condition to properly inform the full range of decisions about housing across the district. ORS was commissioned to undertake the study, and the colleagues involved in its preparation are now working together at ORS following the formation of our Private Sector Housing team.
Guinness Partnership Public Sector House Condition Survey


Working in partnership with Countrywide, ORS has recently undertaken a public sector house condition survey on behalf of the Guinness Partnership. Properties were surveyed from selection of schemes across the UK to inform wider analysis about the landlord's portfolio of housing in these areas.