Operations Team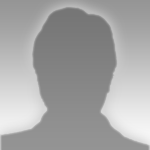 Kirsty is responsible for our Operations Team delivering a range of survey work, including personal and telephone interviews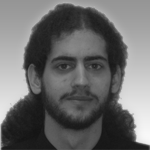 Richard works on a range of primary datasets, as well as preparing samples and producing scripts for gathering survey data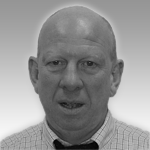 Ian has extensive field management experience, ensuring that fieldwork is always undertaken to the highest quality standards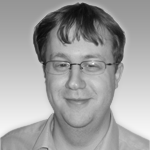 Joseph is experienced in database design and management and is mainly involved in the analysis of primary survey datasets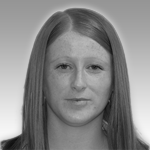 Leanne provides a wide range of administrative support to the operations team and field based interviewers and surveyors
Kirsty Millbank - Head of Operations
BA Media Practices
Kirsty joined ORS in 2006 as Head of Operations and is a member of ORS' senior management team. In 2007 she set up the company's call centre capable of handling over 70,000 interviews per annum. The call centre was key in ORS being selected as one of only seven suppliers for the Police Performance Assessment Framework.
Kirsty was involved in migrating ORS' individual data capture packages into a single suite of data capture software. On a day-to-day basis, Kirsty is responsible for ensuring that all Operations staff are fully trained in their individual areas and that all projects are completed on time, within budget and to the required standards.
Kirsty has recently been heavily involved with ORS' commitment to quality standards. She also project manages field and data only projects and deals directly with these clients. Kirsty provides quotes for all Operation elements of potential projects, including face-to-face, telephone and postal surveys.
Before joining ORS, Kirsty worked for Ipsos MORI for eight years. She started in the data capture department as a coder before she was promoted to the newly formed Survey Management team. When this team was disbanded she moved to the International CATI Centre to manage their UK Telephone Operations. Whilst in this role she was based in the Harrow office but also helped to set up a satellite office in Lowestoft, Suffolk, spending a lot of time working at both sites.
Kirsty is fully trained in IQCS procedures, the MRS code of conduct and BS7911. She carried out internal audits after completing a company training course.
During this time, she worked primarily on quantitative projects across a range of specialism's including brand equity, customer satisfaction, advertising, panels and local government. She was also the Operations expert on an important advertising testing campaign on behalf of Proctor and Gamble; this involved designing an internal automated process as the project consisted of a face-to-face placement of a video with a telephone recall being carried out within 20-28 hours of each individual placement.
Richard Harris - Senior Analyst
BEng Materials Science and Engineering
Richard's role includes preparation, validation and integrity checking of primary datasets for a variety of projects. It also includes sampling for projects using a variety of sampling strategies and producing the scripts used by the CATI (telephone) and CAWI (online) systems as well as providing support in the questionnaire design process.
As a Data Analyst, Richard has worked on a wide range of primary datasets including PLACE and other local government framework surveys; surveys for Police including APACS and Local Confidence Surveys and surveys for the Fire & Rescue Services. His responsibilities on recent Home Office APACS surveys have included sampling, the exclusion process, data cleaning and coding and the production of various reports for individual clients and the Home Office through the maintenance of a rolling SPSS dataset.
Ian Woodward - Survey Manager
Ian is a well respected and highly experienced stock surveyor that has been a member of the surveying team for the English House Condition Survey (now the English Housing Survey) for many years.
Working as a Survey Manager, Ian has extensive field management experience and he routinely ensures that fieldwork quality is maintained and that surveyors and interviewers are fully trained for the specific needs of each client. He has managed the successful delivery of hundreds of fieldwork projects (including many Private Sector Stock Condition Surveys) for a wide range of local authorities and other public and private bodies. Many of these surveys have involved large-scale random samples requiring in excess of 10,000 completed surveys, gathering data from both physical inspections and through detailed social interviews.
Ian has a comprehensive understanding of the technicalities associated with undertaking physical housing surveys and is also a qualified Domestic and Commercial Energy Assessor. He regularly undertakes training on many aspects of the Housing Health and Safety Rating System (HHSRS) including inspections, assessments and enforcement; the Decent Homes Standard; the Welsh Housing Quality Standard; and best practice and options in improving energy efficiency in housing, including training to collect the data necessary for RdSAP dwelling assessments.
Joseph Marchant - Data Analyst
BEng Software Engineering
Joe works within the data analysis team, preparing and cleaning datasets so they can be used for suitable analysis and reporting. He also produces CATI scripts to be used by telephone interviewers, proof reads questionnaires and prepares survey sample files.
Leanne Hurlow - Operations Administrator
NVQ Level 2 Administration
Leanne provides administration support to the operations team. Her main duties surround the day-to-day running of surveys and fieldwork projects. This includes preparing paperwork for surveys and packs for fieldwork staff; dealing with enquiries from interviewers and members of the public; processing pay invoices for field and call centre interviewers; booking hotels for interviewers working away on projects and opening and processing returned mail.